AFI Top 100 Films: The Godfather II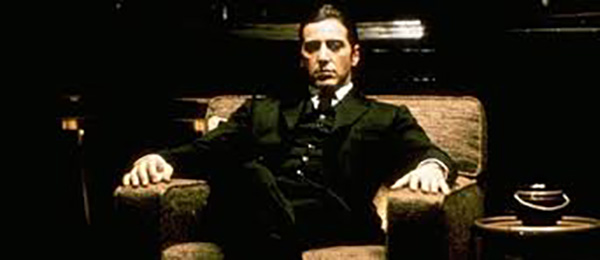 This time, we only watched one movie off the AFI top 100 films list. You can find each of our his and hers reviews here, but for those of you who aren't familiar with the project, Keegan and I are working our way through the American Film Institute's 100 Greatest American Films of All Time list. Sometimes, we agree. Others, we couldn't be further apart.
Lane: We watched what I like to refer to as "The Godfather One" several years ago, so when it came up on the AFI list, we skipped it. I wish we had viewed it a second time before digging in to this one. I had forgotten a lot. I enjoyed the story line with DeNiro, but I will say I did not love this movie. I appreciated it, but found it really long. I can see why it's on the list, but will probably skip The Godfather III. Please mention this to no one. Ever. I don't want to end up with a horse head in my bed.
Keegan: I liked the content of this movie and the backstory of how Vito came to be, played by DeNiro, but it all seemed disjointed. The movie was really long and didn't keep me engaged like the first. It's a good movie and worth seeing, so you understand the full back story of the Godfather, but I won't seek this out to watch again.