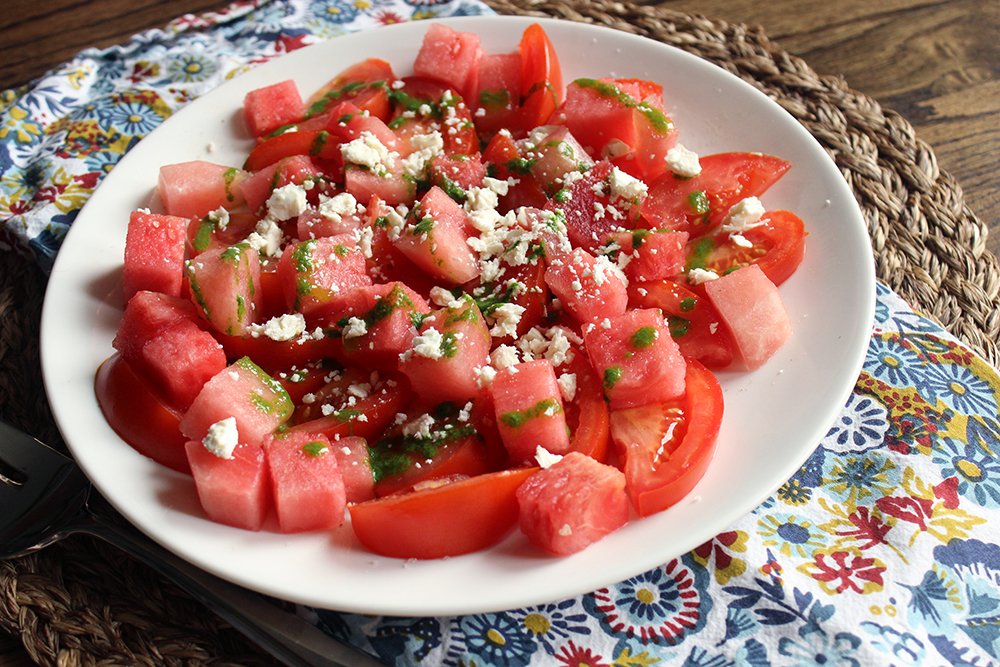 This simple, 5-ingredient dish works best with peak season produce, so you should probably make it soon. Here, tomatoes and watermelon are plated together with a faint sprinkle of salt and pepper. Then, they're topped with feta and a drizzle of arugula oil, which sounds fancy, but comes together in minutes.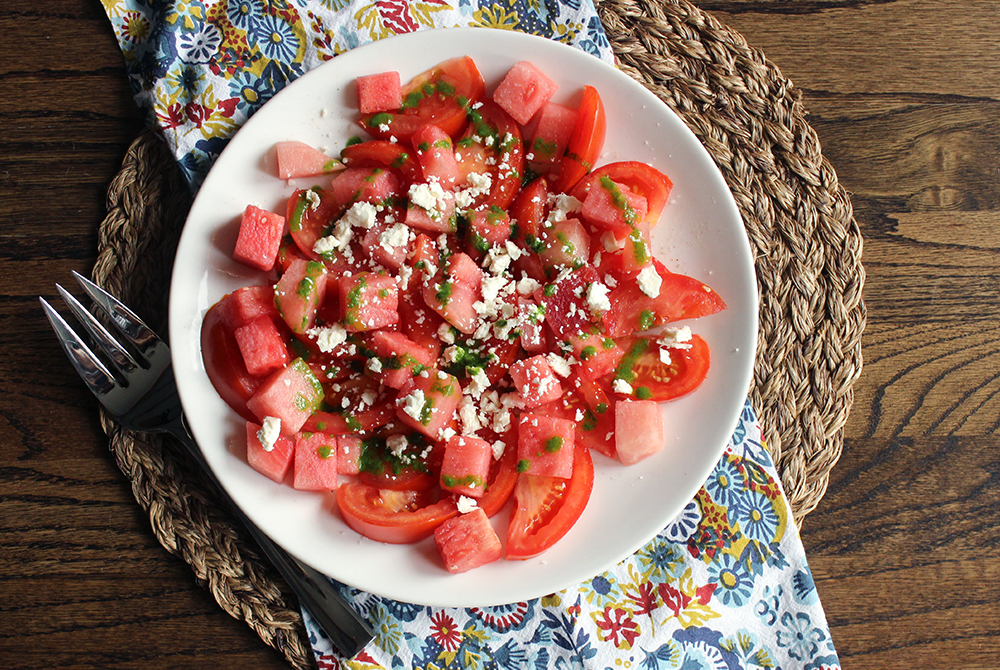 Personally, I think this colorful salad would be perfect for a late summer dinner with your best girl friends. You could start with prosciutto and melon as an appetizer and then, for the main event, serve this salad with grilled chicken. I'd finish this light meal with chocolate bark and strawberries. Sounds perfect, right?
Or, you can always just eat this with your preschooler like I did and wait for them to declare they don't want to eat the "green parts." Either way, it's still really good.