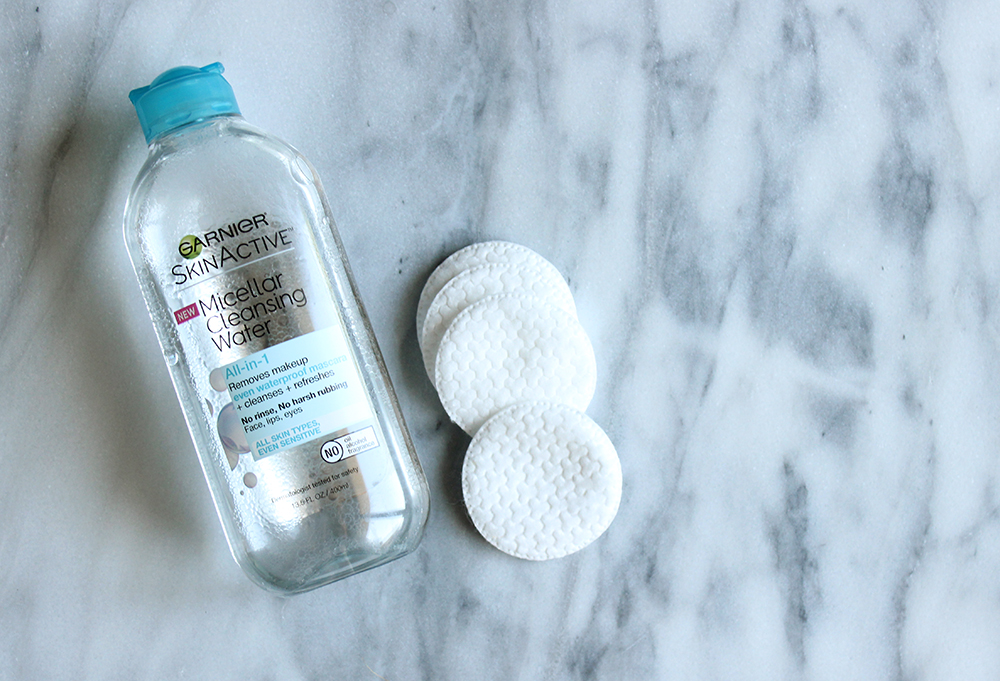 So, this past year, I switched to a heavier duty mascara, and while I'm obsessed with it, Ponds Cold Cream was about the only thing that would take it off.
In the winter, that's great, because my skin is typically dry and could use the extra moisture, but when summer rolls around, it's not ideal.
I knew there were eye make-up removers on the market I could use in tandem with another cleanser, but that sounded like a lot of work. I really wanted an all-in-one to be sure I'd actually use it. You can imagine my delight when I heard* of Micellar Cleansing Water by Garnier Fructis. Basically, it's powerful, but is really gentle on your skin. I love how quickly I can wipe off the day's make-up with just a few swipes. It even gets rid of my stubborn mascara. (Did I mention it's under $10?)
Have you tried micellar water? What did you think?
*I read it is "beloved by French make-up artists." Is that true? Either way, it got me to try it.