Game Changer: Romesco Sauce
Have you ever had romesco sauce? I hadn't until this week.
It's one of those things I've heard about for several years and always meant to make, but never got around to it. I found this great recipe from one of my favorite food blogs, Simply Recipes and had to try it out. The resulting sauce was smoky with hints of garlic and tang – so good.
Romesco sauce is a game-changer. It elevates basic dishes. Served over baked chicken thighs, with fish or tossed in pasta, it is addictively good. I have a feeling it would also make a killer dip.
Aside from sounding fancy, it's ridiculously easy to put together. Sauté almonds and torn bread in olive oil. Add garlic. Then, in a food processor, mix together canned crushed tomatoes, smoked paprika, red wine vinegar and roasted red pepper. When it's smooth and combined, spread it on a sheet pan and bake it for about 10 minutes. Once cooled, the leftovers can be frozen and used another time.




Related posts
At the Odle house, we eat pork chops once a week. I've had my tried and true method for over year, but recently switched it up. As soon as Ellie had this new version, she announced she liked these much better. I liked them too, but for different reasons. They taste great, but their true…
Hello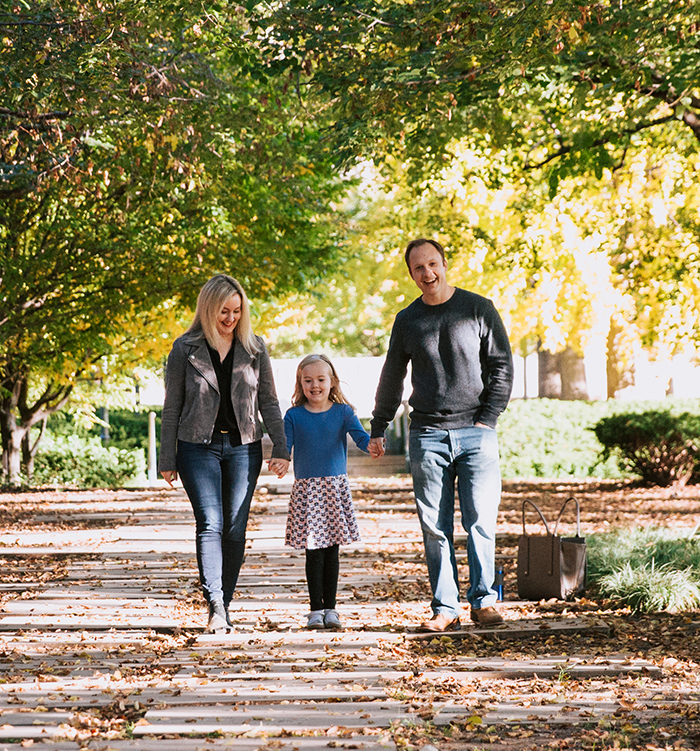 Hi!
I'm Lane. I'm the wife to an engineer, the mama to Ellie and a small business owner. I love trashy T.V., good books, a little pampering and great meals.