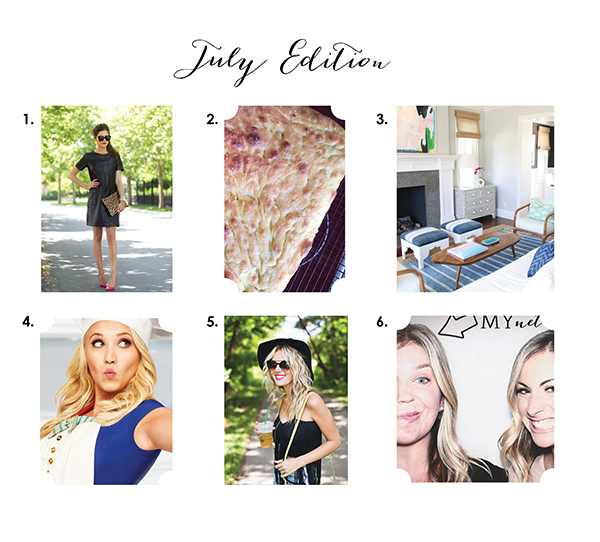 1. Thanks to a number of appearances on a few fashion bloggers' sites I now have an obsession with these Clare Vivier pouches. I'm craving the cobalt blue and leopard ones. Now, who wants to donate to my handbag fund?
2. This focaccia bread looks amazing. It also sounds really easy to make. I'm thinking this could be a good Sunday food project.
3. Amber Interiors did a reveal of a head-to-toe home renovation on their site. Each room has a collected, cool feel. I have serious house envy.
4. My obsession with ABC Family's shows continues. Young & Hungry is a little cheesy, but light-hearted and fun. It's my latest guilty pleasure.
5. A Beautiful Mess shared this DIY salt spray for perfect beachy waves. I'm dying to try it out.
6. I would love to be a better networker. The tips in this post are insightful and things I'd like to try at my next event.