4-Ingredient Homemade La Croix
A month ago, I hosted a few friends over at the house and picked up some La Croix for the event. When Ellie saw the lilac cans, she had a lot of questions. One was whether or not we could make it. I thought about it for a minute and said yes. Then, every week, she asked when. (The girl misses nothing.)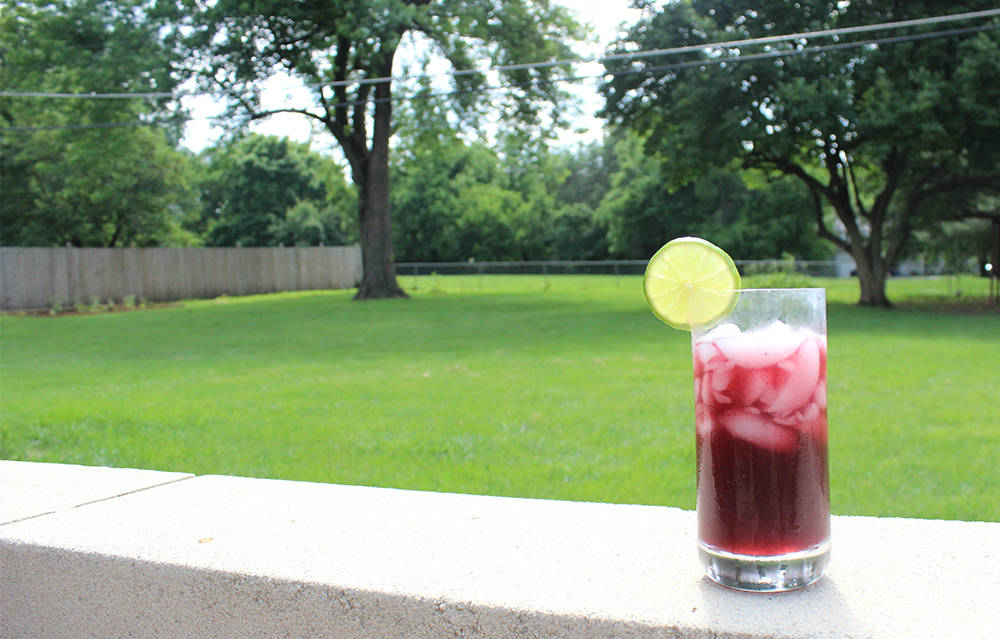 So, last Friday, I picked up blackberries, a lime and some club soda with groceries. And then, we got to work. The result was really lovely, lightly sweet and simple to make (though a little fussy). I also felt good serving it to Ellie knowing what was inside. Though I gave measurements here, you can adjust each flavor to your preference.
Make this on your next lazy weekend when you have 15 minutes to spare and no agenda. Then, enjoy it in your favorite sunny spot. Baby bear not required.
Blackberry Soda
Serves 3 or 4
Ingredients:
6 oz. fresh blackberries
Juice from a lime
1/2 tsp. raw or regular honey
1/2 of a 33.8 oz. bottle of club soda
Directions:
Use a potato masher to smash the berries in a bowl. Place the blackberries in a fine mesh sieve positioned over a pitcher. Use a wooden spoon to push the blackberries against the side of the sieve. Juice should start to slowly eek out. Continue to mash and work the berries until mostly pulp and seeds are left. This will take some time. Remove the sieve and set aside.
To the pitcher, add honey and the juice from a lime. Stir together until the honey has dissolved. Then, pour club soda into the pitcher. It will bubble up quite a bit first. To serve, fill each glass with ice and pour in the blackberry soda. Garnish with a lime wheel.