Over the last few years, I've picked up lots of pieces of delicate jewelry that are almost always sold with these adorable little bags. It always feels really luxe coming home, but quickly falls apart as the new bagged earrings join 10 of their identical friends.
For awhile, I had all of the pouches sort of stuffed in a basket inside my jewelry drawer. As you can imagine, it got to the point where I had no idea where anything was. (And, I was collecting a lot of junk.)
So, I was more than a little excited to discover these Stackers Jewelry Organizers at the Container Store a few weeks ago. I came home with several styles from their Classic White line. I chose two of the 25 section version, a deep three section one to hold bracelets and one designed for rings and bracelets. Decluttering and reorganizing my jewelry into these took maybe 15 minutes.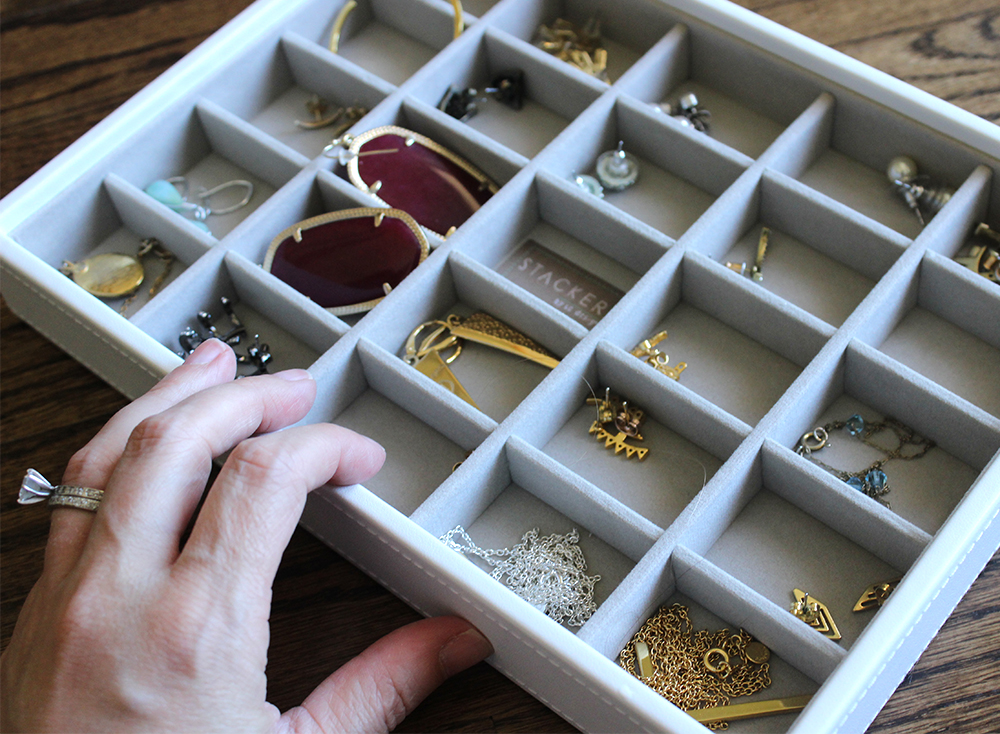 Guys, I'm in love. Everything looks so chic nestled in these pretty containers. As you can guess by the name, they also stack, which makes storing them really simple.
Do you have an organizational tool you're obsessed with too? Share your favorites in the comments.