I snapped up this MILK Make-Up Lip and Cheek Stick after seeing it on Liz Adam's stories. I love a cream blush and thought the formulation of this one was really pretty. I have it in the Werk color, which seemed apropos considering I'm werking all the time.
To use, swipe a little of the MILK Make-Up Lip and Cheek stick over your cheekbones. Then, use your fingers to blend it in. Because it has an oil base, it leaves a little sheen on your skin like a highlight. It's really perfect for those mornings when you need to get out the door quickly. (Which for me is all the mornings, if I'm being honest.) As a bonus, it stays in place for hours, which hardly happens. Mine survived a day at Worlds of Fun this fall with WATER RIDES.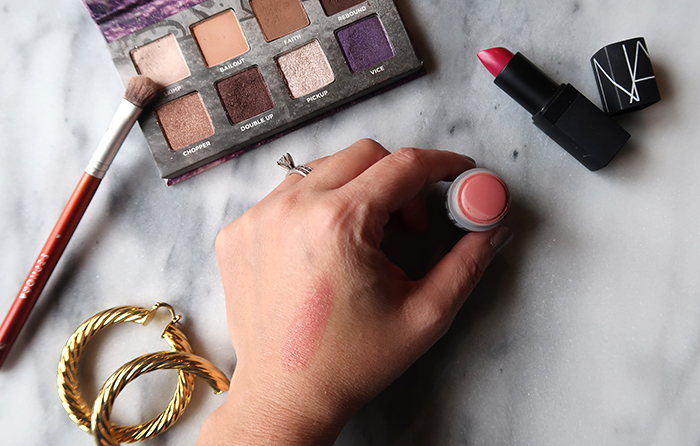 I will say that it didn't work well for me as a lip color. My lips aren't particularly pink, so this sort of just faded on. It is not dual purpose for me, but that hasn't affected how well I like it.
At the same time I picked the Lip and Cheek stick, I also tried MILK's glow oil lip and cheek in Halo. I didn't like this formulation as well. For my oily skin, it was a little too loose. I do wonder if I'll like it more this winter when my skin is dry. I'll keep you posted.
Which beauty products should I try next? Comment below with your favorites.