I've loved art since I was a little girl. It fills me up in the same way that books and music do. I remember the first time I went to someone's home that had "real art" in it. It added character and interest and immediately made me feel at ease. Since that time, I've worked to fill my home with pieces I love, picking up art here and there. But, like many of you, I do not have unlimited funds. So, over the years, I've found resources for great, affordable artwork.
Some of these I discovered online through blogger mentions. Many came from favorite local shops. Others are created by friends of mine. Below, you'll find 15 different artists. Prices and point-of-view vary. I like many different styles of artwork, so there's a little something for everyone.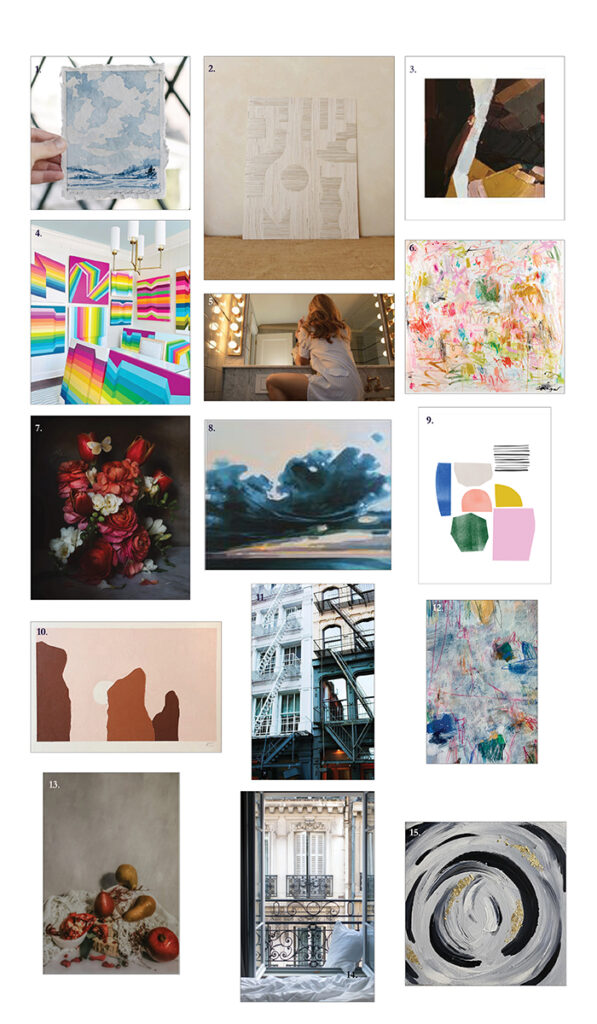 P.S. Who are some of your favorite artists? Share all your secrets here.