Jewelry can be inexpensive way to switch up your look. Over the last several months, I've added some new pieces that I adore. They're from Machete, Mejuri and Uncommon James – all brands I follow on Instagram. Here's what to look for from each.
I picked up a necklace with a zodiac pendant from Mejuri awhile ago. I love how personal it feels, and the quality is great. As a bonus, their packaging is spot-on, making it perfect for a gift. If you're not a necklace person, they also have signet, astrological rings.
This summer, I bought the large hoops from Machete and quickly became obsessed. But, this winter, I have found myself reaching for the smaller pair more often. For $22 a piece, you could get one for yourself and a friend.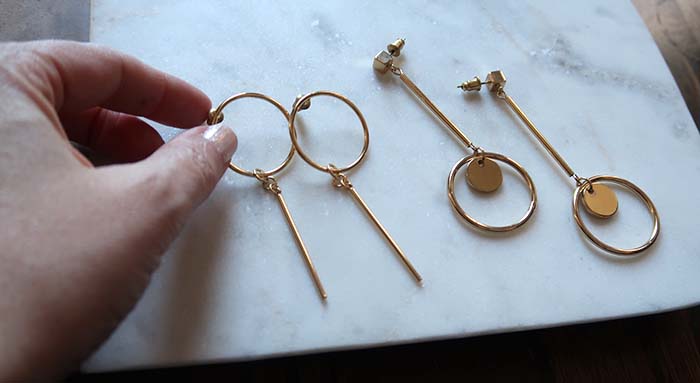 I have followed Kristin Cavallari's career for an absurd number of years. It started with Laguna Beach and continues today with Very Cavallari. While watching the most recent series this summer, I quickly noticed all of the great jewelry she wore, which was from her brand, Uncommon James. I was not the only one. A lot of it was sold out for months, but now, it's all back in stock. I have the Hypnotize and Rhapsody earrings and am planning to grab the Sharp Shooters at some point. Each piece is fun and little edgy, making it perfect for a night out.