Last year, I went to Santa Fe on a girls trip with a big group of friends. We packed a lot into 4 days – spa time, art galleries, great food and rooftop bars. Today, I'm sharing those favorites with you, because I'm a giver. Sometimes.
Before leaving, I researched spots I'd like to check out, and the ones I liked best are included below. But, in the spirit of full-disclosure, I have to give a ton of credit to my friend Kim, who is a trip research machine. (She gives me a run for my money.) She put together the entire itinerary for the group, which was a life saver. If you're going with a large number of people, I can't recommend doing this ahead of time enough. In her schedule, we all had flexibility to do what we wanted, but we didn't spend hours trying to figure out where to go to dinner. And, she made reservations and booked an in-home chef. She is the best. Period. (Here we are in this blurry photo. We've never looked better.)
Getting There
We flew from KC to Albuquerque and then grabbed Ubers to Santa Fe, which worked out really well. (1 hour drive)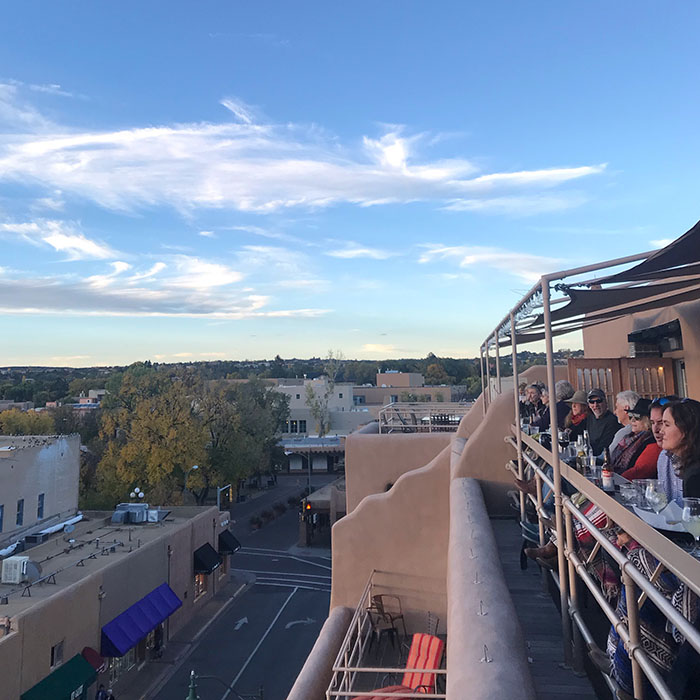 What to Do on a Santa Fe Girls Trip
Ten Thousand Waves is the most magical Japanese spa. I sprung for the Buddha Treat and loved every minute. Not everyone was into the private baths, but if you're an introvert like me, soaking alone in a small forest felt absolutely decadent. FYI, it is up in the mountains, so you will not have wifi or cell service. However, if you make your way to the restaurant, you can get wifi to work and if needed, call your cab from there.
The Georgia O'Keeffe Museum is very well done. I learned a lot about the artist, and her story is really inspiring. Small and bright, a self-guided tour doesn't take long and is enjoyable.
Rooftop bars are everywhere in Santa Fe. We went to three:
While most of our group opted to hike, Kim and I chose to explore the art galleries on Canyon Road. It was one of my favorite memories from the trip and gave us a chance to see more of the city.
San Loretto Chapel is said to be home of a miracle. This tiny church is quite beautiful and a quick and easy sight to check out.
Where to Eat
I had brunch at Modern General. The food was phenomenal and so different than what I can typically find here in KC. Be sure to try the lemoncakes.
Kakawa Chocolate House is a must stop. Their chili infused drinking chocolate and handmade treats are unusual and show-stoppers.
We ate at Radish and Rye for dinner one night and loved the food, cocktails and service.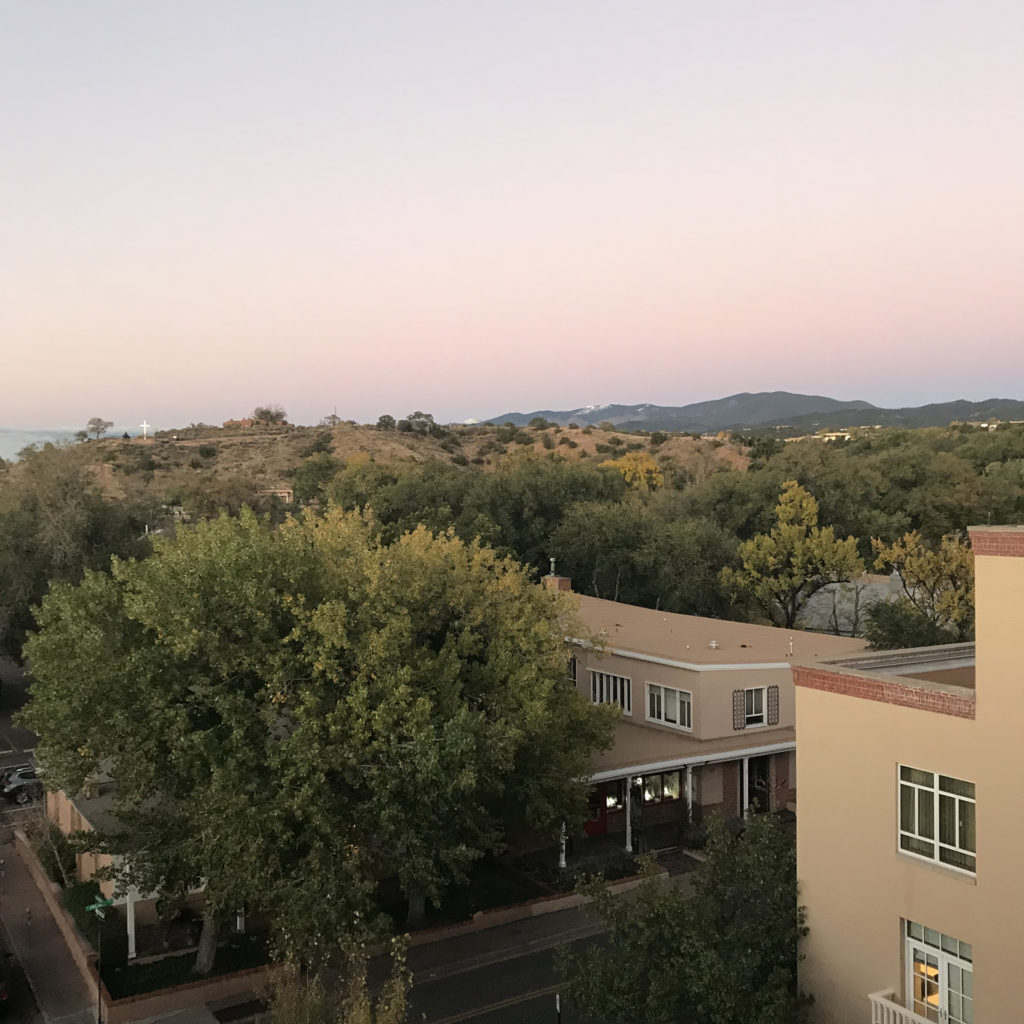 What We Missed
With such a short trip, there were a quite a few highly recommended restaurants and experiences we didn't have time to try. I guess there's always next time, right? So, I've compiled a list of those places. Let me know if you've tried and liked any of these.